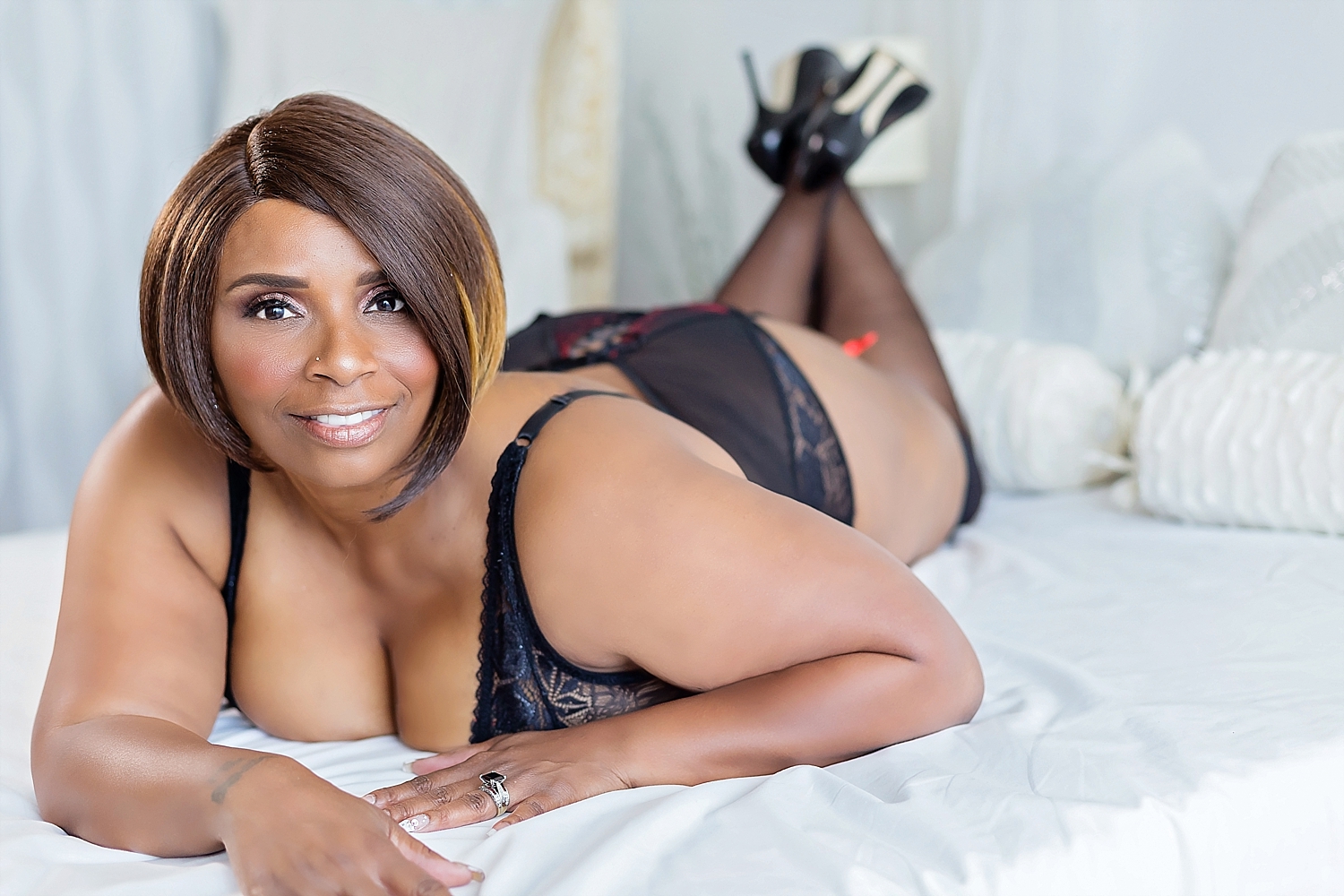 A few months ago I recieved an email from a lingerie company wanting to work with me. Not sure if you guys know, but I like to talk to my potential new clients (phone/Skype/FaceTime), to feel them out, make sure the vibe and energy is good and finally to know that we are on the same page. After our 1st hilarious chat, I knew we would not only create fabulous pieces to promote her business but also become wonderful friends.
So why the interview? I think everyone needs to hear her fabulous story, we've all been there, hating our career, unhappy with our bodies, making changes to better ourselves physically and emotionally, and finally coming to a point in our life that we realize we're amazing just the way we are and OWNING IT!
I'd love to introduce you to the boss, the ever so sassy, one of the people that inspires me, the one and only COOOOOOOOKIE!!!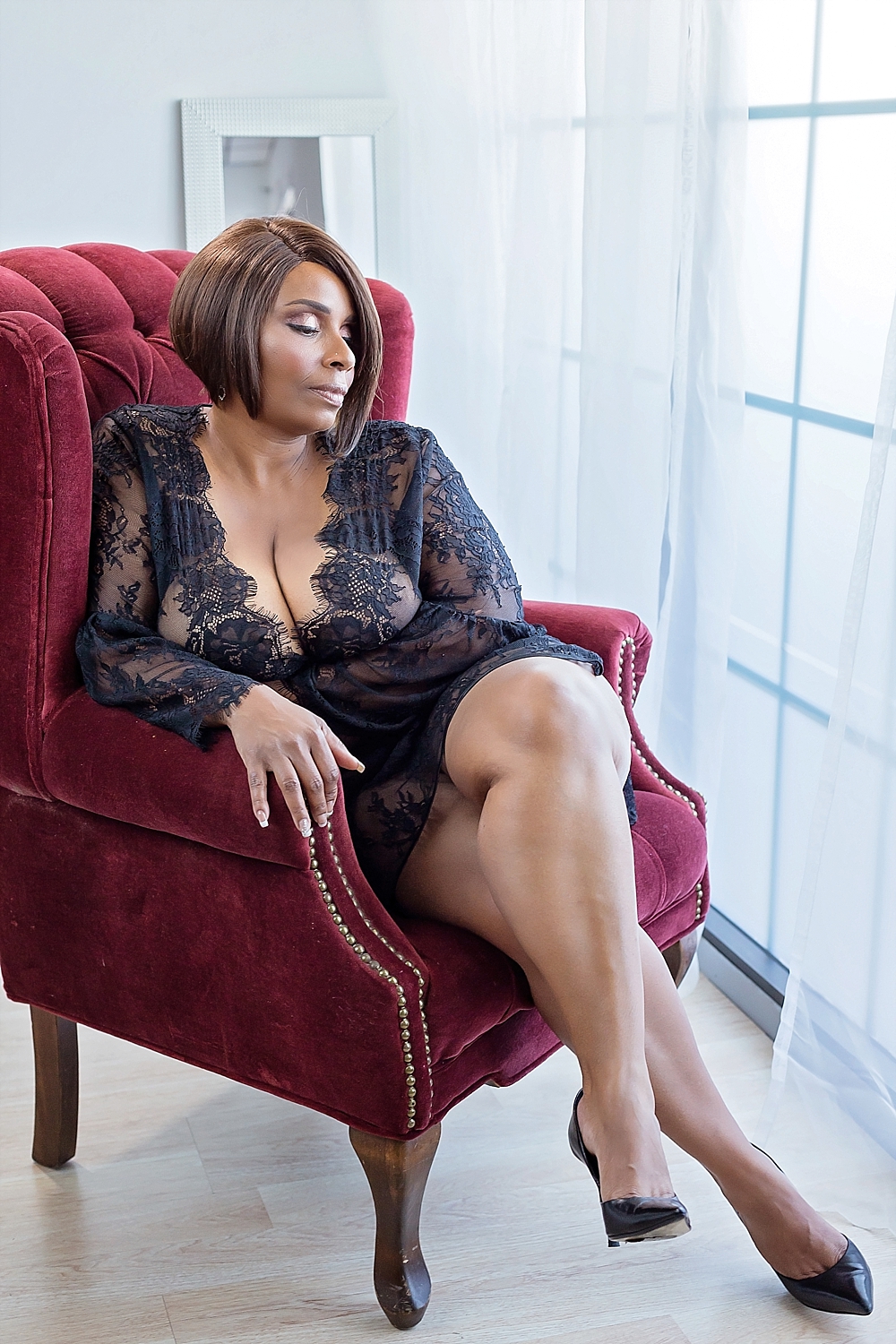 Sooooooo, Who is the ever so fabulous Cookie?
Hi, my name is Shonda "Cookie" Smith, CEO and Founder of LASHESNLACE.COM A California native, raised in South Central Los Angeles., a world traveler, who went to visit family and fell in love with the South, Atlanta GA.
How do you keep yourself feeling at your most beautiful and confident?
I start my days, and end my nights on positive notes. So, every night when I go to bed, I wear lingerie without fail, I know it comes with such a negative stigma, and somehow, people always associate lingerie to sex. In fact, it's virtually impossible to put on lingerie, and not feel your beauty from within. I see some different type of beauty in myself, with each piece. To begin my days, I often leave mirror post, or voice memo alerts with a positive quote. I know… I'm kind of quirky like that!
What sparked your interest in lingerie?
Naturally losing 50 pounds 5 years ago, I begin to be intrigued with my bodies changes, as I hadn't been in love with myself like this, since teenage years. Sexier than ever, I begin to buy pieces of lingerie, as I wanted to see on my body, things I never dared to wear. As the last few years have gone by, you know what they say, love makes you do strange things. I fell in LOVE AWWW Shit, I got a little comfortable, and back came a few of those pounds! I'm happy, and what I learned through the journey is, happiness comes from within, I love myself even more as it showed me things about myself, that I didn't know I had within.
Tell us about your company Lashes N Lace; what was your motivation to get this off the ground?
Well I have always had an Entrepreneurs soul, I remember as a kid, always wanting to sell something and never really liked the time clock concept. After 13 years as an A/R Manager and not really doing what I wanted to, I decided to take my energy, and invest it into my own dreams. Not yet knowing what it would be, I discussed my desires with my aunt, and she said "Why don't you sell some of those girly panties, you keep running around here in" a light went on, and from there in July of 2012 LASHESNLACE.COM was born. My Aunt who became my silent partner, passed away from Lung Cancer two years later, shortly after we got LASHESNLACE.COM off the ground. My motivation comes from a few of My Aunts last words to me, which were "You make this work, you hear me, I didn't let you model all that frilly shit for me, for nothing, you make this work, you hear me Bitch!" She was a character, but I promised to make this work, and that my dear, was and still is my motivation.
How do you pick pieces from so many vendors for your site?
I feel a personal attraction to each piece. I say that I can wear any lingerie, because I am comfortable with me, but the fact is I know so many women, that are built so many ways, with exuberating beauty, I pick pieces with different body types, in mind.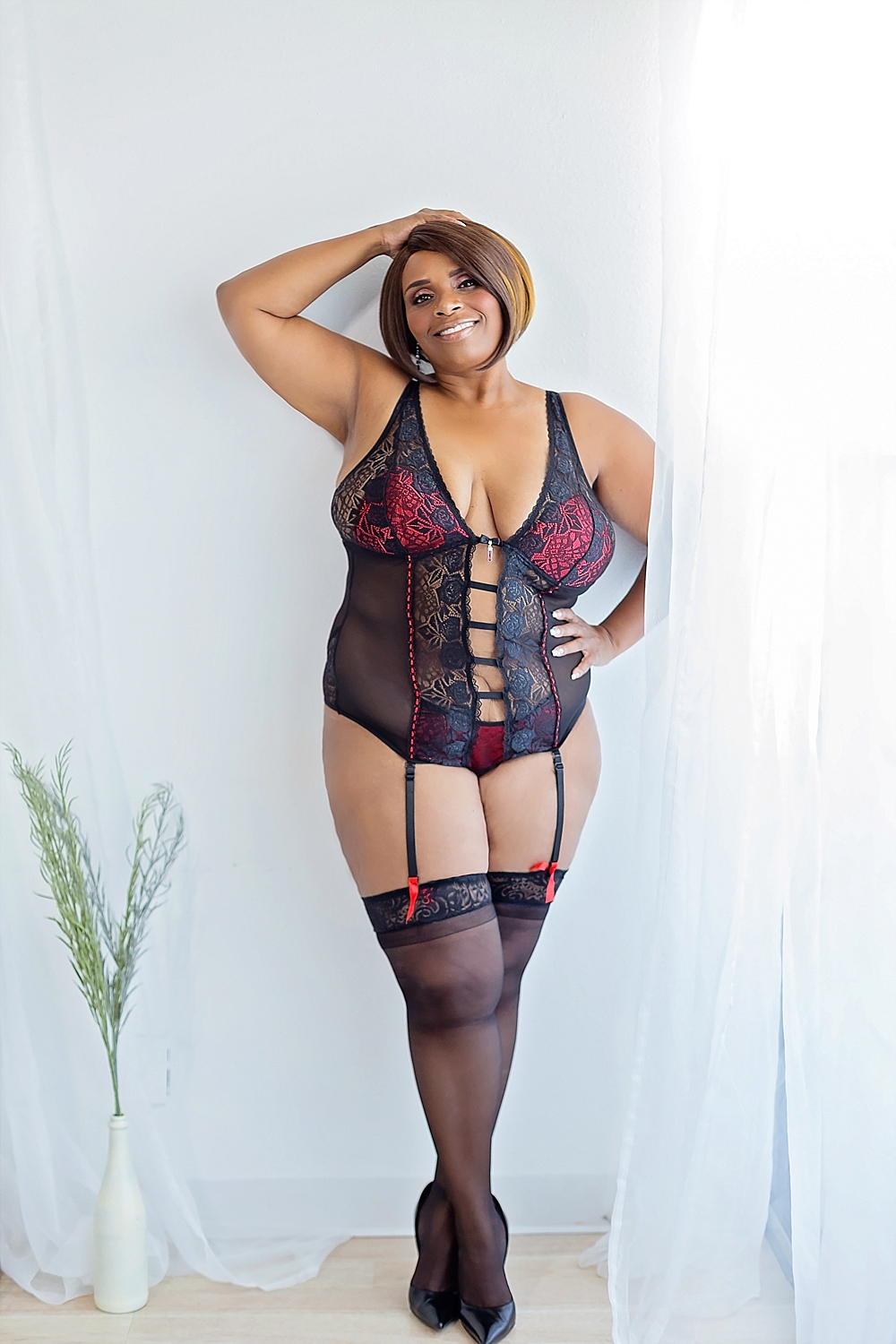 How has social media and networking impacted upon the way in which you work, brand and promote your company?
I have met, and built some positive relationships through social media, and networking, in which it has given me the ability to see visions, other than my own. Sometimes it helps to hear or see, what other professionals do to make their business thrive, how soon you'll see there is no need to always reinvent the wheel, but always keep your ideas fresh.
What is the biggest lesson that you've learned since starting Lashes N Lace?
Point blank The Company doesn't work, unless I do.
Do you have any grand plans for Lashes N Lace in the future? Any future ideas and exclusives you can share with the readers?
Yes, indeed we are currently working on bringing in this season, swimwear for both women and men of all sizes.
Would you ever consider adding men's novelty undergarments to your site? Woman loveeeeeee wowing, crazy, funky undergarments on men as well.
Yes! In fact, we have already begun to bring novelty undergarments in for men, however we are now putting an emphasis on seeing more manufacturing of sexy mainstream undergarments as well.
The plus size fashion industry seems to be booming! What would you like to see happen in industry to keep moving forward?
I would like to see more plus size male models strutting their stuff. I am often contacted by men, who feel as though they are being left out of the intimate part of the industry, I mean after all, men can be just as sexy as women, and since we promote #weloveallbodies we need men to be included.
Who inspires you?
I'm inspired by everyday people, the person that gets up every day, while the world continues to turn, good or bad, complains about little, and still makes an effort to strive for everything.
What would you say to those women who don't accept their own body?
I would like to say get over it, own it, it's yours, learn to love it. The scars, the stretch marks, you're big, you're small, the blemishes, the cellulite, (in which I call mine cottage cheese… lol) learn to love every bit of your body, I promise it will love you back!
Any advice for anyone trying to start his or her own business?
Have dedication, have passion, have patience, as you will begin to live, sleep, and honor your business. You can't do everything, learn what you like to do, and do it well. Know what you don't like to do, and learn that it's okay to delegate duties to others. Success does come with a price, and the price is not cheap. Sometimes there's blood, sweat, and tears, but the reward of your own is priceless.
What's your Motto?
I don't need for anyone to validate me, tell me how sexy I am, or am not, I don't think I'm better than anyone else, I'm far from conceited, but at the end of the day, you must love yourself, the way you desire to be loved.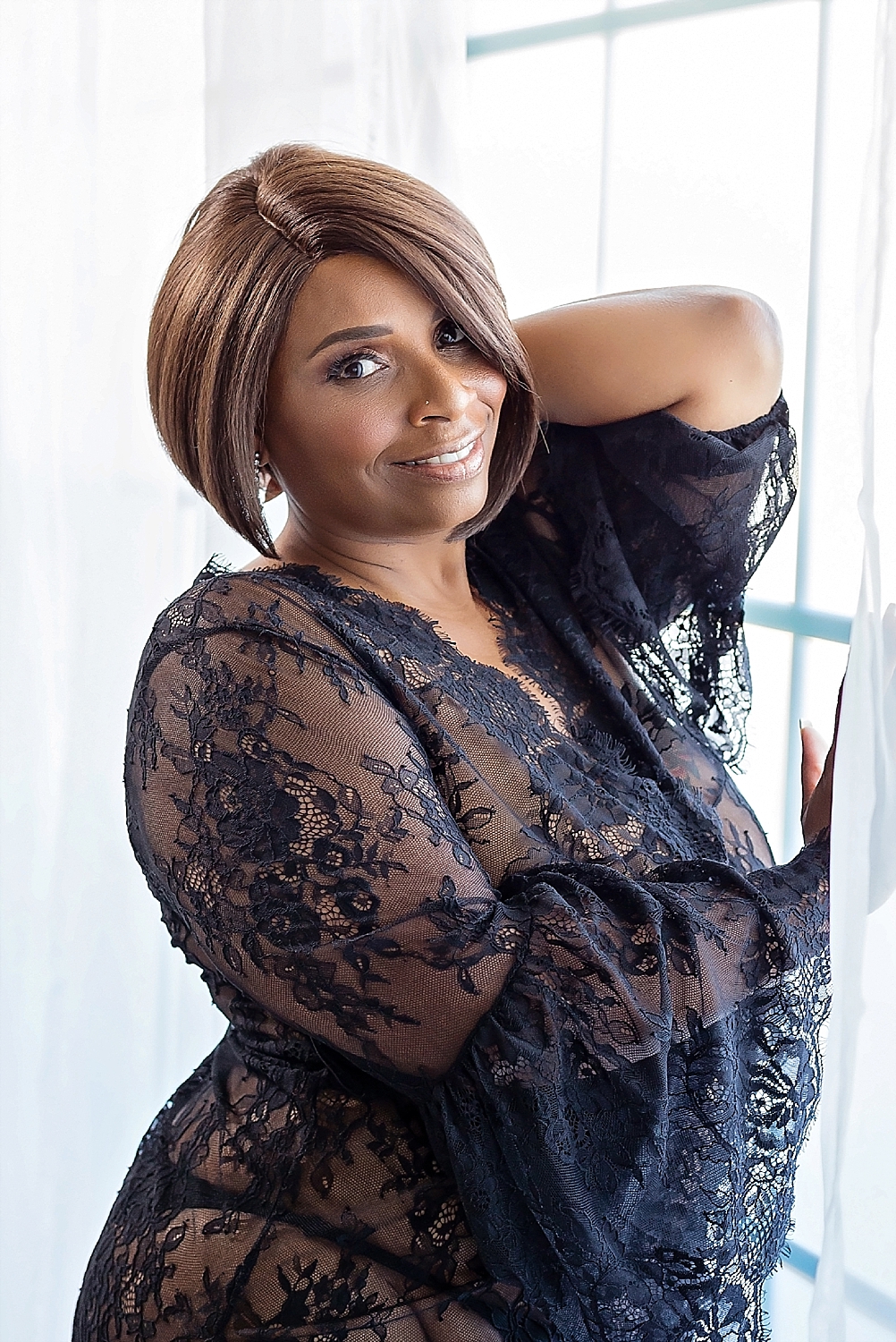 DOESN'T SHE LOOK AMAZINGGGGGGG!!! So extremely happy she did this shoot to promote her amazing company and show everyone that you can be any size, any age and where whatever you want, and feel incredibly beautiful and sexy. That's right girl, DALÉ!!!
Photography by Krystle Thomas